SNAKE RIVER MUSIC GARDENS NEWSLETTER
December, 2022 – Baker City, Oregon – www.snakerivermusicgardens.org
2022 A Year of Progress Both in Baker City and Uganda
by Lindianne Sarno, Director
Invest in people and in the soil, and abundance will result!
In 2022, Snake River Music Gardens became a federal 501(c)3 public benefit corporation domiciled in Oregon.  I opened a music school of 25 students at St. Stephen's Episcopal Church.  Fees from my music teaching, $1,000 to $2,000/month, go into the Snake River Music Gardens account and directly to Youth in Act -Uganda to support His Grace Children's Home and Youth in Act – Uganda's burgeoning Food Forest Program to avert famine.
Freed from the constant worry of how to feed 35 children, orphanage director Waiswa John Billy and agriculture officer/beekeeper Joseph Mulopi wrote a five year Strategic Plan 2023-2028 to avert famine in Uganda (and Africa). The plan goes into effect January 2023.  To receive a copy of the Strategic Plan to Avert Famine, visit the contact page on this website and send us a note.
Photos:  left, Ugandan container garden;
center, Ugandan woman farmer;
right, close up of Roma sauce tomatoes
Snake River Music Gardens Newsletter November, 2022
Youth in Act - Uganda Strategic Plan to Avert Famine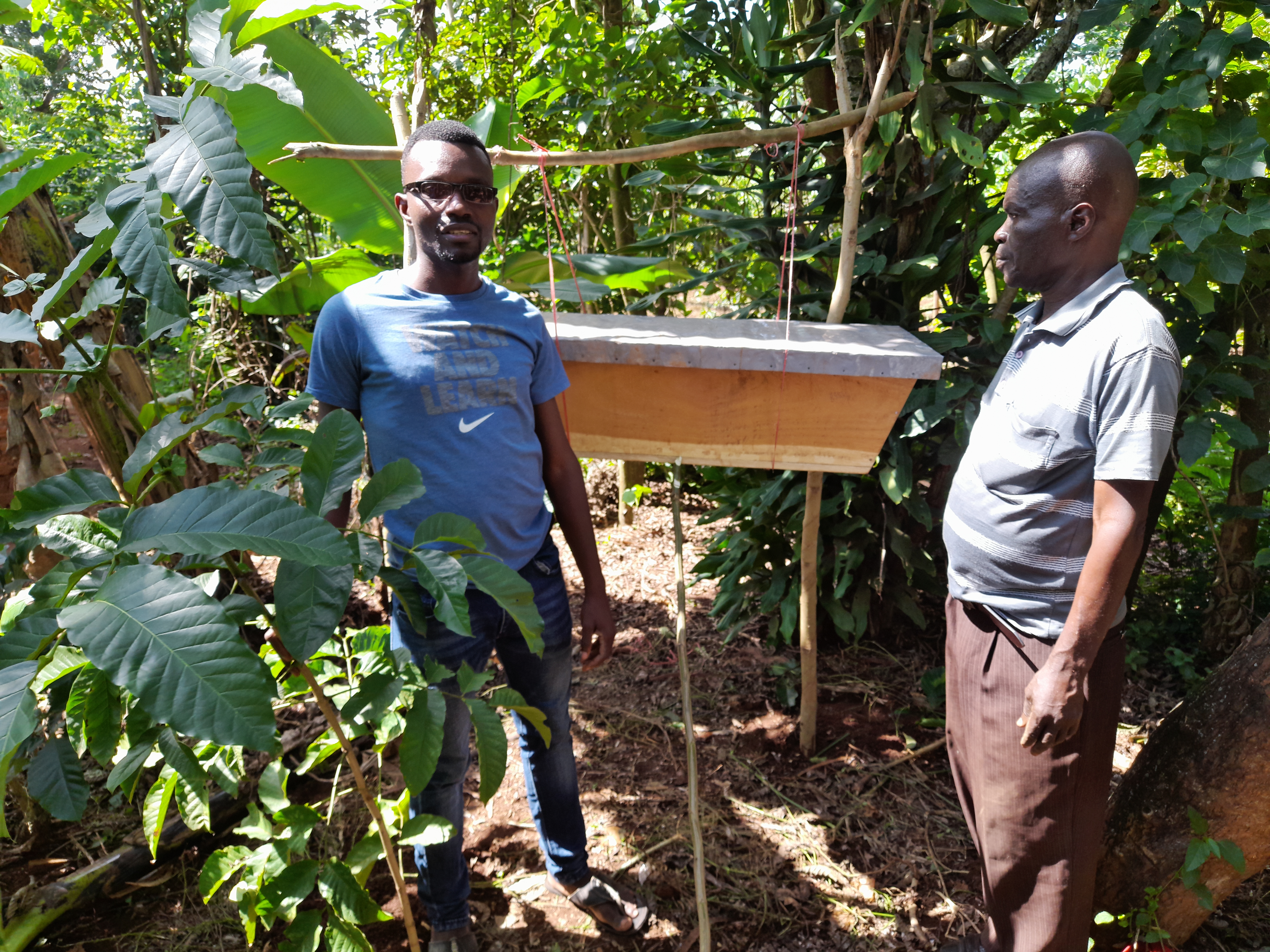 Snake River Music Gardens  introduces YIA-U's Five Year Strategic Plan 2023-2028 and Budget, authored by Waiswa John Billy and Joseph Mulopi.  The purpose of this plan: grow food forests and avert famine.
How does the plan work? YIA-U empowers vulnerable Ugandans who apply for food forest certification.  Site visits set up rainwater harvesting and soil fertility practices.  Applicants receive micro-loans for farmer inputs: vegetable seeds, tree seedlings, hand tools, and beehives. YIA-U strictly qualifies applicants. To receive a micro-loan for farm inputs, applicants must have at least 1/4 acre, demonstrate a passion for agriculture, agree to cover the soil with mulch to hold water and increase soil fertility, host food forest workshops to train locals, and abide by micro-loan ethics: Food first, repay micro-loan second, all else third.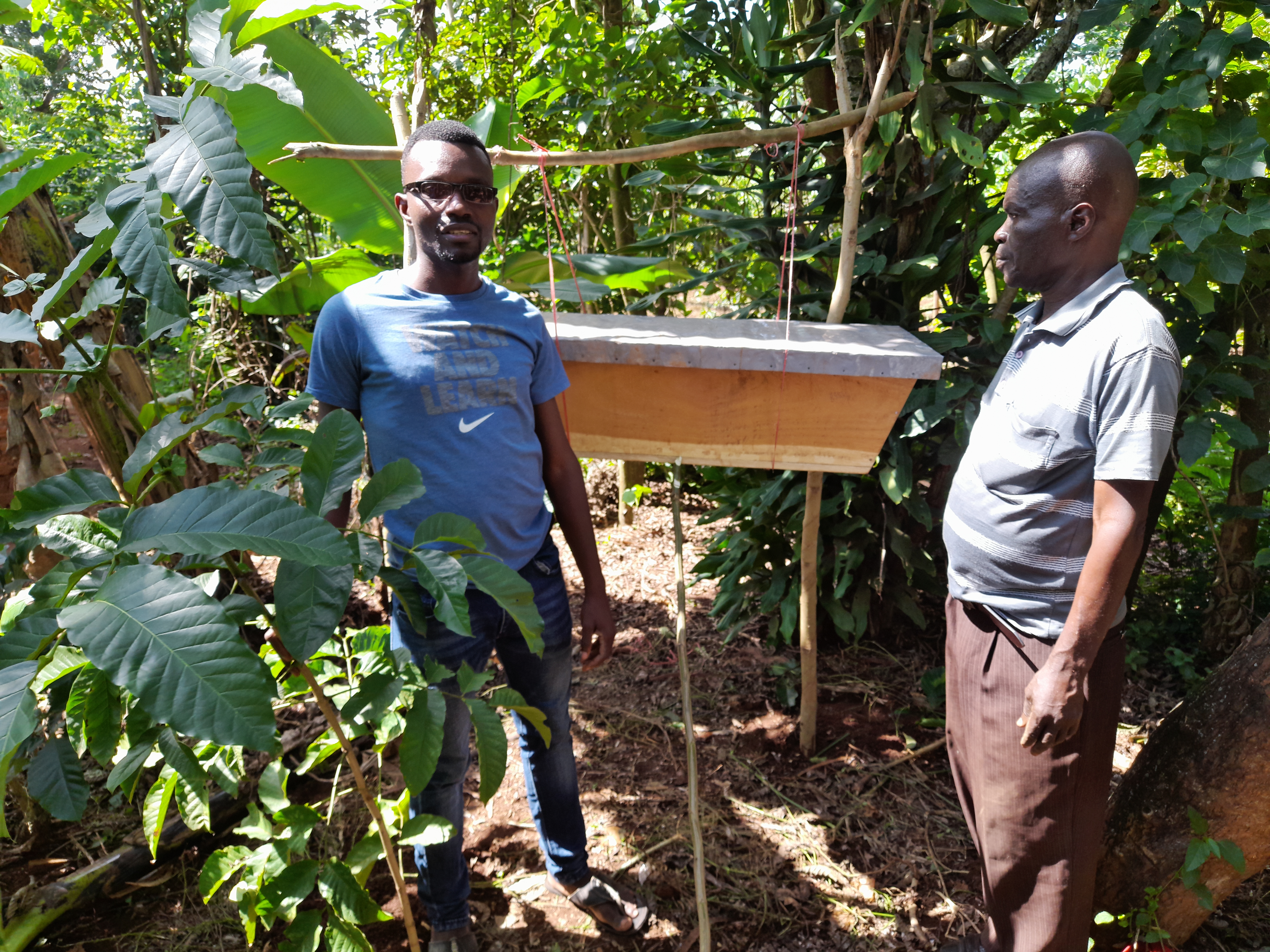 When does the Strategic Plan begin?  The first 2 weeks of January, 2023, YIA-U will conduct baseline surveys in central and outlying districts.  YIA-U is particularly concerned about northern Uganda, a semi-arid region where famine has already taken 900 lives.
How is the Strategic Plan funded?  Youth in Act - Uganda and Snake River Music Gardens are raising private funding and reaching out to African and international bodies.  The Strategic Plan fulfills sustainability goals, sequesters carbon in the soil, feeds and empowers the poor to be self-reliant, and brings crops to market for income generation.
To access the Strategic Plan to avert famine:  Send a request from our comment page and we will send it to you.
Photo Essay: Snake River Music Gardens Teaching Garden in Baker City: